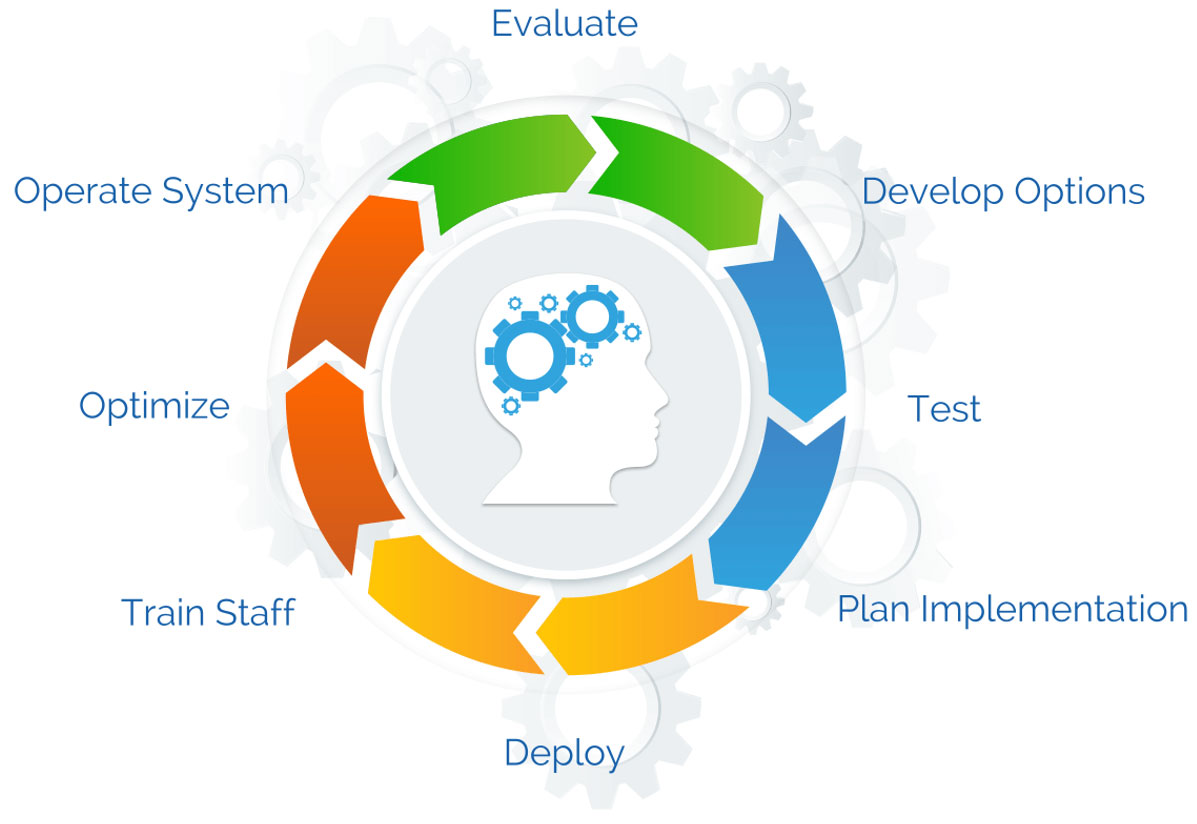 The Azura Solution
We know that we must earn your trust throughout a project. We do that following our proprietary, rigorous, evidence-based approach.
Refined over more than 30 years of tackling industry's challenging wastewater and anaerobic digestion issues, the process diagram outlines this approach. Every project, regardless of scale, begins with a detailed evaluation of the available data. If needed, additional information can be gathered, supported by laboratory testing and onsite measurements. Based on the data, we test assumptions and we formulate realistic options for your review.
The strength of our implementation plan rests on a rock-solid foundation of actual evidence. With a detailed implementation plan, we move to deploying the solutions, training your staff, optimizing your processes, and delivering a high-functioning system.