After a year of virtual events, the 2021 Value of Biogas West Conference was an opportunity for biogas and RNG colleagues to connect in-person. Hosted in Vancouver, British Columbia, approximately 150 attendees were able to meet face-to-face in November to share learnings, and build new connections. Azura Associates was pleased to be a bronze sponsor for this event.
In September 2021, Azura's principal engineer, David Ellis co-authored a paper that was published in the Environmental and Sustainability Indicators journal. The lead author, Amos Ncube, was asked to present an overview of the paper at the Value of Biogas West Conference.
The paper, entitled "Biogas from source separated organic waste within a circular and life cycle perspective. A case study in Ontario, Canada," looks at the fact that food and agricultural waste are becoming a growing problem, and that waste biomass (source separated organic waste) is expected to play a significant role in the move towards a low carbon economy.
During his presentation, Amos discussed how biogas offers environmental benefits in a future with restricted fossil-based fuels, and materials. Life Cycle Analysis (LCA) was used to quantify and compare environmental impacts of an Anaerobic Digestion facility in Ontario, incorporating biogas co-generation and upgrading. This initial LCA work showed biogas co-generation into heat and electricity carries a lower environmental burden compared to upgrading into RNG using chemical amine scrubbing. Other derived biobased products such as biofertilizer showed better environmental performance when compared to fossil-derived counterparts.
Future work is planned to evaluate additional biogas upgrading options, including membrane-based technologies, within an LCA framework to work towards a more comprehensive understanding of the environmental implications of anaerobic digestion to manage source separated organics.
About Amos Ncube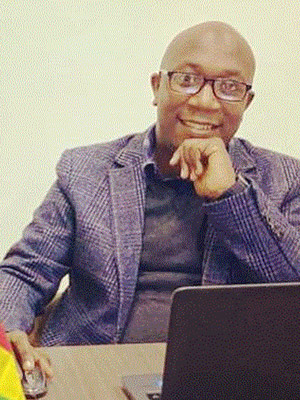 Amos is a transdisciplinary researcher of Industrial Ecology and Circular Economy. He is an Early-Stage Researcher (ESR) under the ReTraCE project funded by the EU's H2020 Marie Sklodowska-Curie scholarships. Amos is currently enrolled as a doctoral student at the University of Naples "Parthenope" in Italy, where his research focuses on understanding environmental implications of a transition towards a circular economy. Amos's work has been published in high-profile peer-reviewed journals such as Journal of Cleaner Production, Science of the Total Environment, and in project deliverables for the European Commission.